Ecommerce Tips
Hit a Home Run This Holiday Season Using These Ecommerce Experts Tips
To make sure that ecommerce store owners do not miss a single sale, we talked to industry experts about the single most important thing that could lift Holiday Season sales revenue.
Slow Load Times are Killing Holiday Sales!
Almost 40% online shoppers bounce out if they have to wait more than 3 seconds.
Learn Why
Marketing Automation
Leverage Ecommerce Marketing Automation This Sales Season 2019
Ecommerce marketing automation saves time in both lead sourcing and lead nurturing with increased time efficiency. Learn how you could leverage automation for your ecommerce store and make the processes efficient overtime.
Read More
Email Marketing
Skyrocket Store Conversions with Proven Email Marketing Practices
Marketers know their ultimate job is to increase revenue. Email marketing can help by generating more and higher quality leads, only if it is automated. Read the industry best practices for automating your email marketing campaigns.
Learn How
Boost Conversions. Increase Profits. Get Started Fast.
Grab amazing deals and discount offers from Cloudways & its Partners
Best Practices
Stay on Top of the Holiday Trends With Ecommerce Best Practices
Get the edge over the competition by leveraging ecommerce best practices. Optimize your ecommerce marketing tactics and see your sales grow exponentially this holiday sales season.
Read More
Store Optimization
Ramp-Up Holiday Season Sales with Complete Store Optimization Guide
Is your ecommerce store going through hard times? Hard times call for tough measures. Find out how to ramp-up sales through these simple ecommerce optimization tips and turn your days around.
Learn How
Leverage Instagram to Boost Your Holiday Sales
Wondering how to benefit from billions of Instagrammers? These sure shot Instagram ecommerce marketing strategies help you generate more revenues and increase brand reach.
Tips by Marketing Gurus
Be relevant, be different, be bold. If that don't works, just run some ads.
Tom Reidy
Head of Social media
at TAGtheagency
Build a community and create a hashtag like I did to promote SMEs #buyfromansmethisxmas
Samantha Kelly
Founder womensinspireIE
Products to Sell
These Trending Products Are Making Millions for Store Owners
With so many products out there, deciding what to sell is one of the hardest decisions for ecommerce store owners. Discover what's selling more and ride the trends to earn huge profits.
Tips by Marketing Gurus
Build an email list through LinkedIn connections and Meetup groups. Extract the email addresses and then nurture them with high quality content.
Jeremy Liddle
Co-founder of CapitalPitch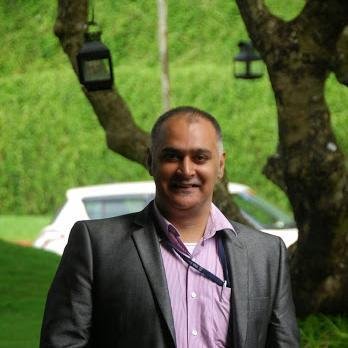 Marketing Automation facilitates lead management effectively & can be a huge empowerment to deploy segmented campaigns.
Gillan Karren
Digital Marketer
Holiday Statistics
Eye-opening Holiday Spending Stats That Every Ecommerce Store Should Know
'Tis the season to shop more online, eh?' Americans will spend $340 billion this holiday season on online shopping. See how you can get a piece of that pie in our infographic on holiday spending statistics and insights.
See How
Ecommerce SEO
The Complete SEO Checklist Every Ecommerce Store Owner Needs!
Do you know that you are missing out conversions and sales because of lack of search engine optimization? Learn the secrets that top ecommerce stores are using to rank higher in SERPs with this ecommerce SEO checklist.
Show How